Curriculum & Instruction, MA - Literacy Education
Literacy Education Emphasis
Curriculum & Instruction, MA
Course Delivery
On Campus, Online, Hybrid
About the Program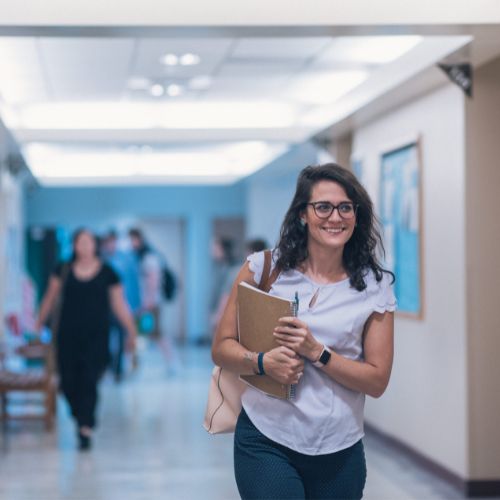 Curriculum & Instruction, MA - Literacy Education
This program is under revision and not currently offered.
The Master of Arts (MA) in Curriculum & Instruction - Literacy Education emphasis program includes core foundation courses that are college-wide offerings and courses that are specific graduate-level in literacy.
---
Program Coursework
The Master of Arts Degree in Curriculum & Instruction is a thirty-six (36) - semester-hour program designed for licensed, practicing teachers who desire to continue developing their professional expertise. Candidates complete a core of academic work requiring:
Examination of educational issues from the perspective of social context and culturally responsive pedagogy;
Investigation and analysis of curricular design and models of teaching;
Examination and analysis of seminal and current research and application of research in instructional settings;
Consideration of and for the role and uses of technology in Curriculum & Instruction, and implementation in the classroom.

Further, the selection of a cognate emphasis area allows students to concentrate their coursework in an area of instruction in which they wish to develop a particular expertise (Mathematics Education, Literacy Education, Science Education, or Gifted and Talented Education).
---
Required Courses
The Literacy Education emphasis within the Master of Arts in Curriculum & Instruction degree program requires the following coursework:
General Required Coursework

Course
Credit Hours
Core Courses

CURR 5000 - Foundations: History & Research in Curriculum Studies
CURR 5002 - Issues, Strategies, & Models in Curriculum Design
LEAD 5700 - Introduction to Research & Statistics
CURR 5090 - Masters Research Project (Final Project)

12
Emphasis Area

Focus area options (see coursework below)

15
Electives
Students may choose electives from any graduate-level courses in the College of Education.
9
Literacy Education Emphasis Coursework
Course
Credit Hours
TBD
3
TBD
3
TBD
3
TBD
3
TBD
3
TBD
3
TBD
3
TBD
3

For details on program coursework, please visit the Academic Catalog.
---
Admissions Details
Financial Aid Priority: March 1
For additional details on the admission process, please visit the Admission Details page.
Top