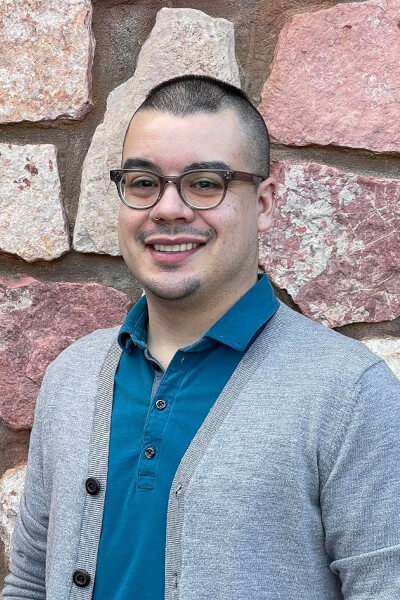 Academic Support Professional
About Jon
Jon Capps-Dean (He/Him/His) has lived in Colorado Springs for almost a decade. He has an extensive background in administrative, clerical, and customer support. Jon and his husband, Dr. Sean Dean, have two beautiful cats--Pepperoni Fishstick and Phyllo Hominy. Jon enjoys video games, hiking at Red Rocks open space, and traveling with his spouse.
For Faculty and Staff: Contact Jon to support administrative and clerical functions for the College of Education, specifically for the Department of Teaching and Learning. He can assist staff and faculty with ordering supplies (University Hall Only), processing payments, routing forms for signatures through Adobe Sign, facilitating lecturer hiring and onboarding processes, submitting work orders, and supporting COE events and communication.
For Students: Contact Jon to connect with faculty and staff, support with admissions and enrollment needs, and navigate campus procedures, and/or connect with other campus resources and personnel.