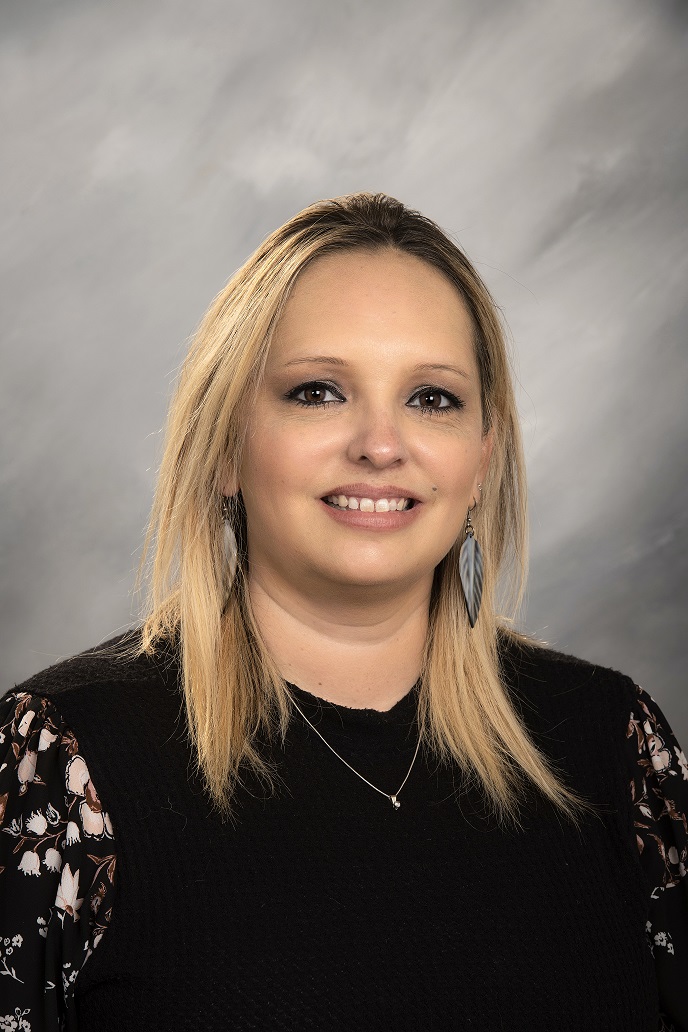 Biographical Information
Dr. Kassy Lopez has been working in the field of education for 20 years and recently completed her doctoral dissertation. Her experience includes a focus on early childhood learning and instructional practices with diverse populations. She spent 13 years as a classroom teacher in southwest Colorado and served as a preschool director for the Ute Mountain Ute Tribe for 3 years. Kassy saw the need for mental health services in the four corners region of Colorado and decided to move into an early childhood mental health specialist position. After serving in this capacity, she became the curriculum and instructional coordinator for a school district serving students on the Navajo Nation. Aside from her work in the school environment, Kassy has also provided ECE course instruction for future preschool directors. Her passion for teaching and learning is well displayed in her career path. This is Kassy's first year with the Teacher Education Program at UCCS.
Education
Ph.D., Philosophy/Psychology with an emphasis in Cognition and Instruction -- Grand Canyon University, AZ - 2020
Dissertation: Differences in kindergarten academic achievement for American Indian/Alaskan Native (AIAN) kindergarten students based on preschool attendance?
Master of Arts, Linguistically Diverse Education -- Adams State University, CO - 2010
Bachelor of Arts, Psychology & Teacher Education -- Fort Lewis College, CO - 2001
Professional Experience
• Curriculum and Instruction Coordinator, Central Consolidated School District in Shiprock, NM
• Southwest Colorado Community College-Instructor, Early Childhood Education in Mancos, CO
• Early Childhood Mental Health Specialist, Montelores Early Childhood Council in Cortez, CO
• Child Development Center-Director (Head Start and Childcare), Ute Mountain Ute Tribe in Towaoc, CO
• Classroom Teacher (6 years) and Reading Facilitator (2 years), Montezuma-Cortez School District RE-1 in Cortez, CO
• Classroom Teacher (5 years), Dolores School District RE-4A in Dolores, CO
Presentations
• Brain Breaks…A Way to Help Children Stay Alert and Focused, Native American Child and Family Conference in Albuquerque, NM
• Culture is Cool, Native American Child and Family Conference in Albuquerque, NM
• Culture is Cool, SW CAEYC Conference in Durango, CO
• Corn Husk Dolls: A Historical Doll Still Loved Today, Native American and Family Conference in Albuquerque, NM
Select Trainings
• Culturally and Linguistically Responsive Instruction (CLRI)-2019
• Daily 5 Train the Trainer-2019
• WIDA Annual Conference-2017, 2018
• ELLevation Strategies Train-the-Trainer-2018
• Guided Language Acquisition Design (GLAD)-2018
• WIDA's ACCESS for ELLs 2.0 Assessment Reviewer-2017
• Pyramid Model Train-The-Trainer-2016
• Bridges Out of Poverty-2016
• Building Positive Relationships with Families-2016
• NATIONAL INDIAN HEAD START DIRECTORS ASSOCIATION (NIHSDA) Management Training Conference-2016
o Early Childhood Education in AIAN Communities: Initiatives and Collaboration
o Managing Common Illness
o Classroom, Organizational, and Personal Goal Setting
o Planning for Ongoing Monitoring
o Special Needs Children: The Case for Traditional Foods and Medicine Wheel Teachings
• Wounded Places: Episode 4-Toxic Stress and PTSD-2016
• HAP Social-Emotional Education Training-2016
• Teaching Strategies Gold-2015
• Ages & Stages Questionnaires (ASQ-3, ASQ:SE)-2015
• Effective Teams: Social/Emotional Support-2015
• NIHSDA Management Training Conference-2015
o The Language of Leadership-Enhancing Your Leadership Potential
o Seven Secrets of a Successful Early Childhood Program
o Achieve Your Program Goals through Team Building
o Managing Staff Having Difficulty
• Building Vocabulary for Academic Achievement-2015
• Native American Child and Family Conference-2015
o Team Building and Working Together as a Unit
o What is your Impact? Demonstrating how your Head Start Program changes the lives of children, families, and community
o Attitudes and Practices for Building Positive Goal-Orientated Relationships
o Our 4 Brains & Whole-Body Learning-Logic, Emotion, Heart & Gut
o Awakening Tribal Languages in our Classrooms
o Team Building for Head Start Success
• NIHSDA Management Training Conference-2014
o You Cannot Give Away What You Do Not Have: Compassion Fatigue
o Taking Care of Ourselves: Stress Reduction
o Supporting Staff in Establishing and Maintaining Professional Boundaries
• Differentiated Instruction: Theory into Practice Train-The-Trainer Institute-2011
• Specific Learning Disabilities: Improving Reading Comprehension through Effective Vocabulary and Morphology Instruction-2011
• Response to Intervention for Academics and Behaviors-2012
• Classroom Management-2012
• Culture's Impact on Early Brain Development-2014