School Counselor Education Endorsement
School Counselor
Education Endorsement
Course Delivery
On Campus
Total Credits
12 - 60 Credits
About the Program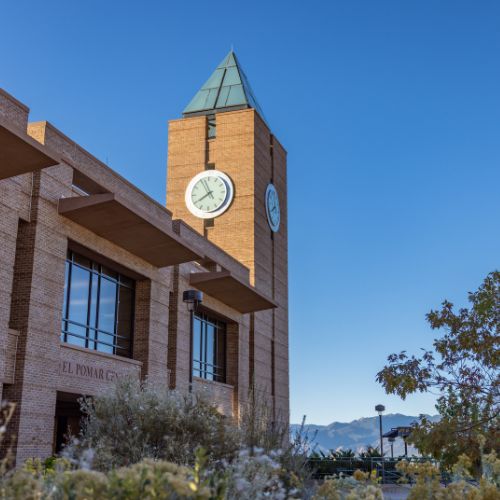 The School Counselor endorsement program meets the licensure requirements of the Colorado Department of Education (CDE) and is accredited by CACREP based on national standards for the preparation of school counselors. This endorsement program does not lead to a Master's degree.
---
Focus of Study
In the School Counselor endorsement program, students prepare to become licensed professionals dedicated to supporting students and their communities within school settings.
The primary role of a school counselor involves developing and overseeing comprehensive guidance programs designed to help students acquire essential skills across various life domains, including social, personal, academic, and career development. These skills are considered vital for thriving in our diverse society. To achieve this, students in the program learn and employ a range of strategies, including:
Providing individual or small group counseling sessions for students
Collecting data from students and stakeholders in effort to implement comprehensive evidence-based practices
Delivering valuable information through classroom guidance sessions
The UCCS School Counselor endorsement program equips its students with the knowledge and skills necessary to make a positive impact on the lives of students and to foster nurturing and inclusive educational environments.
---
Program Requirements
The school counselor program requires the completion of a 60-semester-hour program. School Counselor students will complete the same foundational coursework as the Clinical Mental Health Counselor students and may be eligible for licensure as a Colorado Licensed Professional Counselor (LPC).
Post-master's degree supervised counseling experience and successful completion of the National Counselor Examination are currently required for license eligibility. It is strongly recommended by the Departmental faculty members that school counselors seeking the LPC credential take additional coursework in psychopathology and diagnosis, clinical mental health counseling, and complete a supervised field experience specific to community counseling.
Students graduating from the School Counselor program will also be immediately eligible to apply for National Certified Counselor (NCC) recognition and are encouraged to do so.
---
Program Coursework
Required Courses
The School Counselor in the School System
12 Credit Hours

COUN 5700 - Internship in School Counseling (6 credits)
COUN 5800 - Roles & Functions of the School Counselor
COUN 5810 - Organization/Administration of the School Counseling Program
Courses that may be fulfilled with previously transcripted coursework
Foundation Courses
18 Credit Hours

COUN 5010 - Theories and Techniques of Individual Counseling
COUN 5020 - Laboratory in Individual Counseling
COUN 5040 - Human Growth and Development
COUN 5100 - Theories & Techniques of Group Counseling
COUN 5130 - Theories & Techniques of Marriage, Couples, & Family Counseling
COUN 5330 - Issues, Ethics, & Trends in Professional Counseling

Professional Counseling Courses
21 Credit Hours

COUN 5510 and 5520 are designed to be taken concurrently

COUN 5120 - Practicum in Professional Counseling
COUN 5410 - Measurement & Appraisal
COUN 5430 - Career Development
COUN 5550 - Practice of Crisis Counseling, Trauma, & Disaster Work
COUN 5860 - Social and Cultural Foundation of Professional Counseling
COUN 5510 - Principles of Addiction Treatment
LEAD 5700 - Introduction to Research & Statistics

Electives
9 Credit Hours

Complete (3) of the following:

COUN 5070 - Adventure Education and Experiential Learning
COUN 5090 - Spiritual Dimensions of Counseling
COUN 5300 - Laboratory in Marriage, Couples, and Family Counseling
COUN 5440 - Advanced Psychopathology and Diagnosis
COUN 5530 - Motivational Interviewing I & II
COUN 5520 - Infectious Diseases in Addiction Treatment
COUN 5950 - Roles and Functions of the Clinical Mental Health Counselor
COUN 5960 - Psychopharmacology
COUN 5570 - Play Therapy and Child Counseling
COUN 5580 - Sexuality in Counseling
COUN 5590 - Clinical Supervision I and II
COUN 5900 - The Science of Behavioral and Process Addictions
COUN 5970 - Advanced Pharmacology
---
Admission Details
For details on the admissions process for the School Counselor graduate program, please visit the Admissions Details page.
Top