Substance Use & Recovery Graduate Certificate
Substance Use & Recovery
Graduate Certificate
Course Delivery
On Campus, Online, Hybrid
About the Program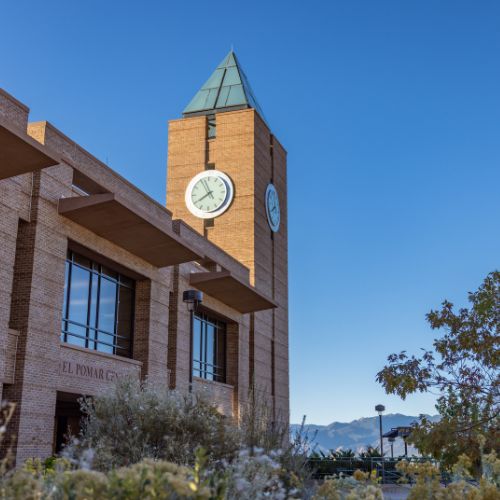 Substance Use & Recovery Graduate Certificate
The Department of Counseling and Human Services within the College of Education at UCCS offers students who have been accepted into the Master of Arts in Counseling and Human Services program the opportunity to seek certification as a Licensed Addictions Counselor (LAC) candidate upon graduation. The university curriculum is designed to meet the core curriculum standards set forth by the Office of Behavioral Health (OBH). The UCCS Substance Use and Recovery Counseling program has maintained the status NAADAC Approved Provider since 2016. For further information regarding NAADAC's Approved Education Provider programming, see the NAADAC Approved Education Provider landing page at http://www.naadac.org/providers. Students may complete the Master of Arts in Counseling and Human Services and the addictions emphasis simultaneously. UCCS is one of the few Master of Arts degree programs in the state of Colorado that embeds the competencies to meet LAC credentialing.
---
Focus of Study
The University of Colorado Colorado Springs Substance Use and Recovery Counseling undergraduate and graduate programs maintain rigorous, high-quality coursework, that exceeds the requirements for the Office of Behavioral Health (OBH) curriculum. The Substance Use and Recovery Counseling program is a NAADAC Approved Education Provider, and all courses attend to the requirements outlined by NAADAC, and the Substance Abuse and Mental Health Services Administration (SAMHSA) (as outlined in the SAMHSA Practitioner Education Expansion grant). Our program recognizes that addiction counselors and the clients they serve are multicultural beings whose identities and lived experiences significantly impact the treatment process. Thus each class attends to the knowledge, skills, and awareness necessary to provide culturally responsive, clinically competent care to persons from all backgrounds. Students completing these courses will cultivate increased awareness, cultural humility, and cultural empathy through reflective practice. Additionally, students will engage in experiential activities and skills-focused role-play assignments; these activities enable the instructor to provide timely feedback regarding the use of clinical skills, and professional development. All Substance Use and Recovery Counseling courses train students in the use of trauma-informed evidence-based treatment modalities, with an emphasis on holistic and healing-centric care.
---
Program Requirements
The Substance Use & Recovery Graduate Certificate Program requires 18 credit hours (8 courses).
---
Program Coursework
| | | |
| --- | --- | --- |
| Course | Title | Credits |
| COUN 5100 | Theories and Techniques of Group Counseling | 3 |
| COUN 5330 | Issues/Ethics/Trends in Professional Counseling | 3 |
| COUN 5510 | Principles of Addiction Treatment | 3 |
| COUN 5520 | Infectious Diseases in Mental Health Treatment | 1 |
| COUN 5960 | Psychopharmacology | 1 |
| COUN 5970 | Advanced Pharmacology | 1 |
| COUN 5530 | Motivational Interviewing I & II | 3 |
| COUN 5590 | Supervision I & II | 3 |

For details on program coursework, please visit the Academic Catalog.
---
Apprenticeship Opportunities & Resources
The University of Colorado Colorado Springs (UCCS) substance use and recovery counseling program is currently seeking employer partners for the development of apprenticeship programming.
Interested in learning more?
Please use the link below to access a recorded information session regarding apprenticeship programming for substance use counselors, and for a copy of the slides from this session:
https://uccs1.hosted.panopto.com/Panopto/Pages/Viewer.aspx?id=49ccc5f8-32a9-45b3-acdc-ae7601730668&start=0 
Behavioral Health Apprenticeships 2.0.pdf
Consider reaching out to our apprenticeship experts, Nancy and Melissa –
Nancy Murray, Statewide Apprenticeship Consultant, Colorado Urban Workforce Alliance (CUWA), email: nmurray@arapahoegov.com, phone: (720)467-6712
Melissa English, Apprenticeship Specialist, Colorado Department of Labor and Education (CDLE), email: melissa.english@state.co.us
Or our UCCS collaborators -
Cortny Stark PhD LPC LAC CRC, Assistant Professor, Substance Use and Recovery Counseling Program Coordinator, email: cstark@uccs.edu, phone: (719)255-4212
Kelley Harrow LPC LAC NCC, Adjunct Lecturer, email: kharrow@uccs.edu, phone: (704)728-9124
---
Admission Details
Schedule an admissions and information interview with a Department of Counseling and Human Services faculty member early in the process. The goal of this appointment is to answer questions you have about the program, clarify the procedures for admission to the program, and determine your level of interest in and preparation for the program. Call (719) 255-4996 or education@uccs.edu to set up the appointment.
Top