Inclusive Early Childhood Education, BA
Inclusive Early Childhood Education
Bachelor of Arts (BA)
Course Delivery
On Campus, Online, Hybrid
Total Credits
120 Credits
About the Program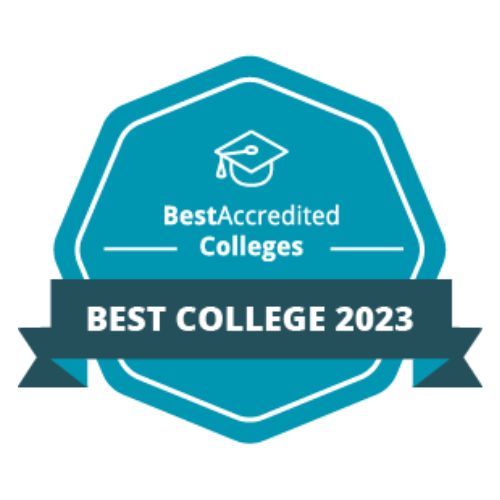 Inclusive Early Childhood Education, BA
The Bachelor of Arts in Inclusive Early Childhood Education (IECE) program offered by UCCS is an excellent opportunity for aspiring educators who wish to specialize in inclusive early childhood education. Graduates qualify for Colorado teacher credentials in Early Childhood Education, Early Childhood Special Education, as well as the Colorado Child Care Center Director Qualification. The BA in Inclusive Early Childhood Education degree program is available on campus or 100% online.
Best Accredited Colleges named the Inclusive Early Childhood Education undergraduate program at UCCS one of the best online IECE programs in the nation.
---
Focus of Study
The BA in Inclusive Early Childhood Education degree program educates the head, heart, and hands of future inclusive early childhood educators through a three-fold focus on essential foundational knowledge, relationship-driven dispositions, and evidence-based inclusive practices and tools.
The BA in IECE integrates content in:
culturally responsive practice
strategies for inclusion
trauma-sensitive care
learning through play and developmentally appropriate practices
Effective distance education and supervision methods, including intensive field residencies, deeply engage students in a rich, meaningful curriculum and interactive learning experiences.
---
Program Requirements
A minimum of 120 credit hours must be completed with a cumulative CU grade point average of 2.5.
At least 45 credits must be completed at the upper-division level (courses numbered 3000+).
A minimum GPA of 2.75 or higher must be maintained in the upper-division level courses.
Students must complete all 3000- and 4000-level IECE courses and field placement courses as a student at UCCS.
Courses numbered below 1000 do not count towards degree completion.
---
Program Coursework
Courses
IECE Core Courses
76 Credit Hours

IECE 1000: Introduction to Inclusive Early Childhood Education
IECE 1010: Inclusive Child Development Birth-8
IECE 1020: Learning Through Play
IECE 1500: Diversity and Anti-Bias Practice in IECE
IECE 2000: Collaborative Partnerships in IECE
IECE 2100: Social Emotional Learning and Trauma Sensitive Practice
IECE 2200: Designing Inclusive Child-Centered Curriculum
IECE 2500: Relationships, Positive Guidance and Behavior Supports in IECE
IECE 3000: Observation and Assessment for IECE
IECE 3010: Early Language Arts and Communication Disorders (Birth-4)
IECE 3020: Practicum 1: Birth-4
IECE 3025: Practicum 1 Seminar
IECE 3500: Young Dual Language Learners and Family Literacy
IECE 3600: Culturally Responsive Leadership and Practices in IECE
IECE 4000: Math and Numeracy
IECE 4010: Literacy Development, Instruction and Interventions, K-3
IECE 4020: Creating Classroom Communities: Social and Behavioral Supports for Young Children
IECE 4030: Practicum 2: K-3
IECE 4035: Practicum 2 Seminar
IECE 4500: Universal Design for Learning and Individualized Supports in IECE
IECE 4600: Practicum 3: Differentiating Instruction for Young Children
IECE 4800: Inclusive Early Childhood Student Teaching
IECE 4801: IECE Capstone Professional Portfolio

Education Courses
19 Credit Hours

COUN 4500: Wellness, Resilience and Emotional Intelligence
EDUC 2200: Children's Literature
EDUC 2400: Arts Integration for Educators
EDUC 2600: Integrated Science I
EDUC 2650: Integrated Science II
EDUC 3991: Introduction to Professional Year - Inclusive Early Childhood
IELM 3250: Teaching Students with Complex Support Needs

General Education Courses
25 Credit Hours

GES 1980: World Regional Geography
GPS 1010: Gateway Program Seminar
ENGL 1310: Rhetoric and Writing I
ENGL 1410: Rhetoric and Writing II
MATH 3010: Mathematics for Elementary Teachers I
MATH 3020: Mathematics for Elementary Teachers II
PORT 3000: Writing Portfolio Assessment
PSY 1000: General Psychology

U.S. History (choose one):

HIST 1510: U.S.: Birth of a Nation, 1607-1789
HIST 1520: U.S.: Expansion and Division, 1789-1877
For details on program coursework, please visit the Academic Catalog.
---
Professional Exam Requirements
The Praxis exams measure the academic skills and subject-specific knowledge needed as an educator. Students must pass the state-approved elementary education licensure exams to be recommended for licensure.
Students must receive a passing score on the following exams no later than June 15 prior to their Professional Year.
#5024 Education of Young Children
#5691 Special Education: Preschool/Early Childhood
Students must receive a passing score on the following exam no later than December 15 prior to the student teaching semester:
#5205 Teaching Reading: Elementary
If these requirements are not met by the deadlines, the student must withdraw or defer their Professional Year until the requirements are met.
---
Admissions Details
To learn more about admission requirements and the application process, please visit the UCCS Admissions page.
Additional Resources:
Top