Inclusive Elementary Education, BA
Inclusive Elementary Education
Bachelor of Arts (BA)
Course Delivery
On Campus, Online, Hybrid
Total Credits
122 Credits
About the Program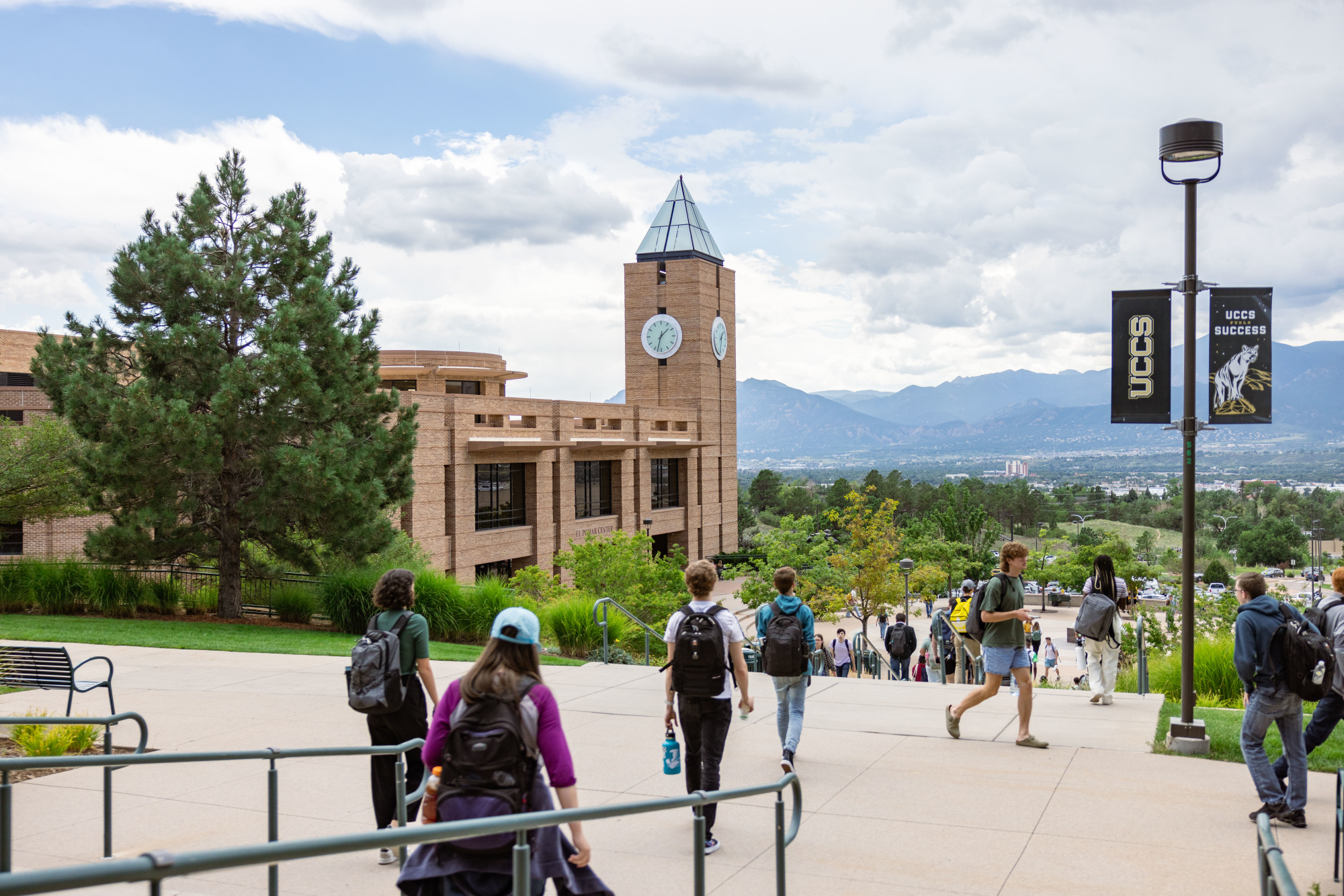 Inclusive Elementary Education, BA
The Bachelor of Arts in Inclusive Elementary Education offers undergraduate education majors the opportunity to engage in cross-disciplinary coursework required to secure an Initial Colorado Teacher License endorsed for K-6 elementary education, special education, and culturally and linguistically diverse education with 121 credit hours of coursework. A student will be able to complete the curriculum with four years of full-time study.
Program focus is on elements of student diversity and inclusive practices in classrooms
Emphasis on strategies to teach students within an inclusive school community
Preservice teachers spend over 1000 hours in the field in multiple inclusive instructional settings planning lessons, delivering instruction, and assessing student learning
Inclusive mentor teachers provide coaching and feedback throughout the program
Courses are designed to infuse special education and English as a Second Language methodology in the classroom
---
Focus of Study
Students will learn to be a teacher for all children with a BA in Inclusive Elementary Education. This degree prepares teachers to utilize universal design for learning, innovative methods, instructional best-practice, and technology to support the success of all students. The program leads to:
An Initial Teaching License in Elementary Education (K-6)
A Special Education Generalist (ages 5-21) Endorsement
A Culturally & Linguistically Diverse Education (K-12) Endorsement
---
Program Requirements
A minimum of 122 credit hours must be completed with a cumulative CU grade point average of 2.75
All IELM courses must be completed with a grade of B- or better.
To remain in good standing within the College of Education, students must maintain a cumulative CU GPA of 2.0 or better in all semesters.

Students whose cumulative CU GPA falls below 2.0 will be placed on academic probation for the next semester in which they are enrolled.
While on probation, students must raise their cumulative GPA to 2.0 within one semester. If the required semester GPA is not met, the student will be suspended from the College of Education for a full academic year.
---
Program Coursework
Courses
IELM Core Courses
51 Credit Hours

IELM 3100: Language and Linguistics
IELM 3150: Second Language Acquisition
IELM 3200: Designing Transitions and Inclusive Futures
IELM 3250: Teaching Students with Complex Support Needs
IELM 3300: Collaboration and Co-Teaching
IELM 3900: Field Placement I - Elementary
IELM 3950: Field Placement II - Elementary
IELM 4005: Classroom Management and Positive Behavior Support
IELM 4015: Teaching Reading and Writing, Grades 2-6
IELM 4025: Teaching Elementary Mathematics
IELM 4035: Teaching Elementary Science
IELM 4045: Teaching Elementary Social Studies
IELM 4900: Field Placement III - Elementary or IELM 4905: Residency Field Placement III - Elementary
IELM 4950: Student Teaching - Elementary or IELM 4955: Residency Student Teaching - Elementary

Education Courses
40 Credit Hours

COUN 4500: Wellness, Resilience and Emotional Intelligence
EDUC 1000: Introduction to Inclusive Education
EDUC 2000: Introduction to Educational Psychology or IECE 1010: Inclusive Child Development Birth-8
EDUC 2100: Introduction to Technology in Education
EDUC 2200: Children's Literature
EDUC 2300: Health and Physical Education for Educators
EDUC 2400: Arts Integration for Educators
EDUC 2600: Integrated Science I
EDUC 2650: Integrated Science II
EDUC 2700: Schools, Society and Diversity
EDUC 3992: Introduction to Professional Year - Elementary
IECE 4000: Math and Numeracy
IECE 4010: Literacy Development, Instruction and Interventions, K-3
LEAD 1000: American Foundations of Education

General Education Courses
31 Credit Hours

GPS 1010: Gateway Program Seminar
ENGL 1310: Rhetoric and Writing I
ENGL 1410: Rhetoric and Writing II
ENGL 1500: Introduction to Literature
MATH 3010: Mathematics for Elementary Teachers I
MATH 3020: Mathematics for Elementary Teachers II
PORT 3000: Writing Portfolio Assessment
PSC 1100: American Political System

Economics (choose one):

ECON 1000: Economics of Social Issues
ECON 1010: Introduction to Microeconomics
ECON 1050: Economics in Practice

Geography (choose one):

GES 1980: World Regional Geography
GES 1990: Introduction to Human Geography

U.S. History (choose one):

HIST 1510: U.S.: Birth of a Nation, 1607-1789
HIST 1520: U.S.: Expansion and Division, 1789-1877
HIST 1530: U.S.: Emergence of Modern America, 1865-1920

For details on program coursework, please visit the Academic Catalog.
---
Professional Exam Requirements
The Praxis exams measure the academic skills and subject-specific knowledge needed as an educator. Students must pass the state-approved elementary education licensure exams to be recommended for licensure.
Students must receive a passing score on the following exams no later than June 15 prior to their Professional Year (these exam requirements may also be met by taking #5901 Elementary Education: Three Subject Bundle):
#5903 Elementary Education: Three Subject Bundle - Mathematics
#5904 Elementary Education: Three Subject Bundle - Social Studies
#5905 Elementary Education: Three Subject Bundle - Science
Students must receive a passing score on the following exam no later than December 15 prior to the student teaching semester:
#5205 Teaching Reading: Elementary
If these requirements are not met by the deadlines, the student must withdraw or defer their Professional Year until the requirements are met.
A passing score on the Praxis #5354 Special Education: Core Knowledge and Applications exam is required to qualify for the Special Education Generalist (ages 5-12) endorsement. It is recommended that students take this exam after completing IELM 4005 taken in the Summer just prior to the Professional Year.
---
Admissions Details
To learn more about admission requirements and the application process, please visit the UCCS Admissions page.
Additional Resources:
Top