Special Education Added Endorsement - Graduate Certificate
Special Education: Added Endorsement
Graduate Certificate
Course Delivery
On Campus, Online, Hybrid
About the Program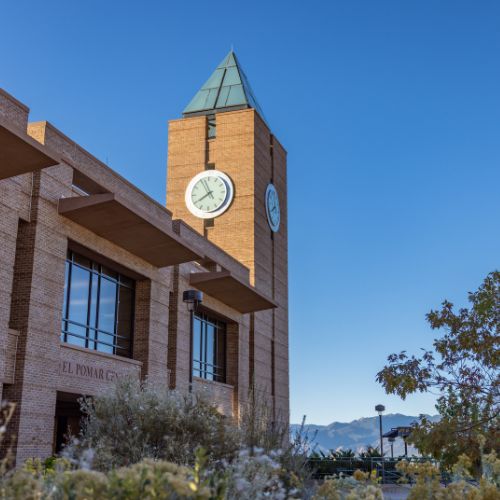 Special Education: Added Endorsement Graduate Certificate
In this program, students will complete the requirements to be recommended for the initial license as Special Education Generalist. The added endorsement is available to students that hold a valid Colorado teaching license in another discipline. Courses may be applied towards the requirements of a Master's degree in Special Education at UCCS.
---
Focus of Study
Students in the Special Education Added Endorsement certificate program are provided the experiences and academic support to learn how to meet the needs of all students with disabilities in the general education classroom. Students will be taught to focus on student strengths in order to support academic and social progress in inclusive environments. Coursework and practicum placements will be linked by assignments. These carefully planned assignments will allow students to practice their skills and develop techniques and materials that will lead to their successful development as teachers.
---
Program Requirements
The Special Education: Initial License Graduate Certificate Program requires 24 credit hours (8 courses).
This program is designed on a cohort model that begins each fall. The program requires students to take each class in the semester as indicated on the initial licensure program planning form. Students must commit to completing these courses in sequence.
Students have the option of taking one course in the summer (SPED 5001) as unclassified students before they start the program.
This program requires students to participate in one field experience. Students can choose to complete this experience in the spring or summer semesters.
---
Program Coursework
Term
Courses

Fall 1

6 Credit Hours

SPED 5000: Disability Studies in Education
CURR 5170: Introduction to Technology in Education (online)

Spring 1

6-9 Credit Hours

SPED 5020: Significant Support Needs
SPED 5022: Consultation and Collaboration
SPED 5030: Field Experience I*

Summer 1

3-6 Credit Hours

SPED 5021: Designing Positive Classroom Environments
SPED 5025: Fieldwork Experience II*

Fall 2

6 Credit Hours

SPED 5010: Multisensory Structured Language Education
SPED 5004: Self-Determination and Transition (online)

*Added endorsement students may choose between SPED 5030 or SPED 5025 to meet the practicum requirement. Students who are working as classroom teachers and are supporting students with disabilities in inclusive environments may have the option of performing SPED 5030 in their own classroom if the school district allows it.
For details on program coursework, please visit the Academic Catalog.
---
Professional Exam Requirements
The Praxis exams measure the academic skills and subject-specific knowledge needed as an educator. Students must pass the state-approved elementary education licensure exams to be recommended for licensure.
Students must receive a passing score on the following exams (the Elementary Education: Three Subject Bundle exam requirements may also be met by taking #5901 Elementary Education: Three Subject Bundle):
#5903 Elementary Education: Three Subject Bundle - Mathematics
#5904 Elementary Education: Three Subject Bundle - Social Studies
#5905 Elementary Education: Three Subject Bundle - Science
#5205 Teaching Reading: Elementary
#5354 Special Education: Core Knowledge and Applications
---
Admission Details
For additional details on the admission process, please visit the Admission Details page. (need link or info)
Top