Special Education
Master of Arts (MA)
Course Delivery
On Campus, Online
About the Program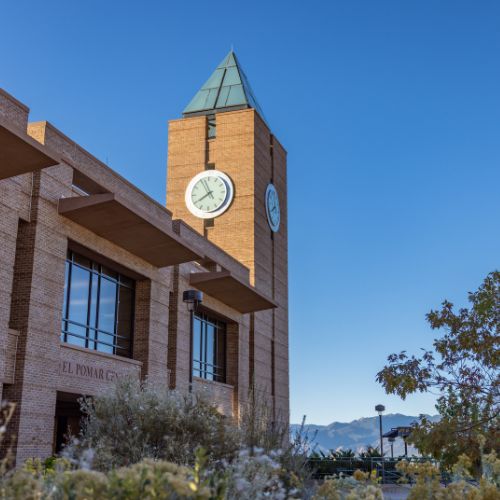 Special Education, MA
UCCS offers a Special Education Master's Program within the COE Department of Teaching & Learning. This Special Education graduate program centers on innovative and inclusive education.
The Special Education Master's Degree program combines on-campus and field-based learning experiences to provide unique opportunities for students.
---
Focus of Study
Develop new special education knowledge and translate special education and related research into practice.
Promote and model excellence in special education practice.
Use assessment data to plan instruction, monitor student progress, and determine the effectiveness of instruction.
Work collaboratively with general educators and communicate in an effective, professional manner with parents, staff, administrators, students, and related service personnel.
---
Program Requirements
Students wishing to earn a Special Education Master of Arts (MA) Degree can create a program uniquely designed for a specific area of interest.
The program requires that the students complete (30) units of graduate work culminating in an in-depth research project.

12 credits of required courses
18 credits of electives

Students wishing to obtain a teaching license or added endorsement in Special Education should declare an appropriate emphasis.
---
Program Coursework
Course # & Title

Required Foundation Courses
(12 Credit Hours)

SPED 5000: dis/Ability Studies in Education
SPED 5001: Foundations of Special Education
LEAD 5700: Introduction to Research and Statistics
CURR 5090: Master's Research Project

Elective Courses
(18 Credit Hours)

SPED 5004: Self-Determination and Transition
SPED 5010: Multisensory Structured Language Education
SPED 5020: Significant Support Needs
SPED 5021: Designing Positive Classroom Environments
SPED 5022: Consultation and Collaboration
CURR 5004: Schools, Society, and Diversity
CURR 5170: Introduction to Technology in Education
CURR 5204: Math and Cognition
CURR 5700: Introduction to ESL/Multicultural Education
CURR 5707: Pro-Seminar: Parent and Community Involvement
LEAD 5600: Social Foundations of Education Trends
Students may also propose alternative courses as electives, pending advisor approval.

For details on program coursework, please visit the program's Academic Catalog page.
---
Admission Details
Application Deadline: Rolling Admission - program begins each Fall semester
Financial Aid Priority Deadline: March 1
---
Program Admission Checklist
Complete an application with the UCCS Graduate School.
Identify the contact information of three individuals who can provide a reference (letters are not required). Choose your references carefully. Persons who have been in positions to supervise and/or evaluate your work.
Prepare a Career Goals Statement (see details below).
Submit one transcript from all institutions of higher education previously attended. Send these directly to the UCCS Admissions Office (see details below).
Current résumé (please include relevant paid work and volunteer experience where applicable).
Once applications materials are in, you will need to interview with a faculty advisor for the program. The goal of this appointment is to answer questions you have about the program, clarify the procedures for admission to the program, and determine your level of interest in and preparation for the program.
Goal Statement
Please describe why you have applied to your respective program and want to be a professional educator. Please be sure to include personal and professional information that supports this decision. Your statement should be at least two pages in length, double spaced. Make sure to include your name and the program you are applying to in your goal statement.
Official Transcripts
Domestic students: Have one official transcript of all higher education course work ever completed to date (undergraduate and graduate GPA must be included on transcripts), sent from the institution you attended directly to the University of Colorado Colorado Springs, Office of Admissions (electronically or by postal services).
Postal Services:
UCCS Office of Admissions
1420 Austin Bluffs Parkway
Colorado Springs CO 80918-3733

Electronically:
gradapp@uccs.edu
International Applicants
All English as Second Language (ESL) applicants are required to meet a minimum standard of English proficiency for admission. See the English Proficiency Requirement webpage for more information.
Applicants with any post-secondary course work from an international higher education institution that is recognized by their country's Education Ministry must submit a course-by-course foreign degree evaluation by member of NACES (National Association of Credential Evaluation Services http://www.naces.org/members), AACRAO (https://www.aacrao.org/) or World Education Services/WES (https://www.wes.org).
To learn more about admission requirements and the application process, please visit the UCCS Admissions page.
Additional Resources:
Top