Special Education, MA - Inclusive Early Childhood Education
Inclusive Early Childhood Education Emphasis
Special Education, MA
About the Program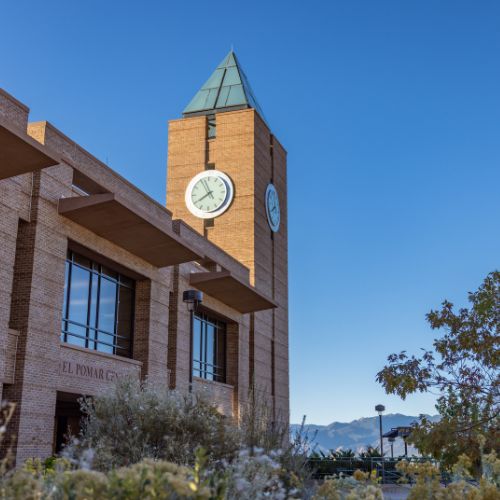 Special Education, MA: Inclusive Early Childhood Education
This program is ideal for students seeking advanced professional preparation and research opportunities in early childhood education, early childhood special education, and inclusive teaching.
This emphasis in the Special Education MA degree qualifies students to earn a Colorado Department of Education teaching license/endorsement in Early Childhood Education (age birth to 8 years old) and Early Childhood Special Education (age birth to 8 years old).
---
Focus of Study
Develop new special education knowledge and translate special education and related research into practice.
Promote and model excellence in special education practice, including culturally responsive practice, trauma-sensitive care, and learning through play.
Use assessment data to plan instruction, monitor student progress, and determine the effectiveness of instruction.
Work collaboratively with general educators and communicate in an effective, professional manner with parents, staff, administrators, students, and related service personnel.
---
Program Requirements
The Inclusive Early Childhood emphasis in the Master of Arts in Special Education requires 36 credits to be completed at the graduate level. Students must complete 9 credits of core classes and 27 credits of emphasis coursework.
---
Program Coursework
Term
Courses

Fall 1
6 Credit Hours

IECE 5010: Inclusive Child Development
IECE 5600: Inclusive Early Childhood Curriculum and Instructional Strategies

Spring 1
6 Credit Hours

SPED 5303: Designing Trauma Informed Supports
IECE 5500: Collaborative ECSE Assessment and Planning with Families

Summer 1
6 Credit Hours

SPED 5001: Introduction to Special Education
SPED 5010: Multisensory Structured Language Education (substitute for TED5570)

Fall 2
9 Credit Hours

LEAD 5700: Introduction to Research and Statistics
IECE 6950: IECE Student Teaching and Seminar (6) (licensure option only)

Spring 2
6 Credit Hours

SPED 5020: Teaching Students with Significant Support Needs
SPED 5000: Disability Studies in Education

Summer 2
3 Credit Hours

CURR 5090: Applied Research Project (ECSE focus)
For details on program coursework, please visit the Academic Catalog.
---
Top