Teaching Mathematics Graduate Certificate
Teaching Mathematics
Graduate Certificate
About the Program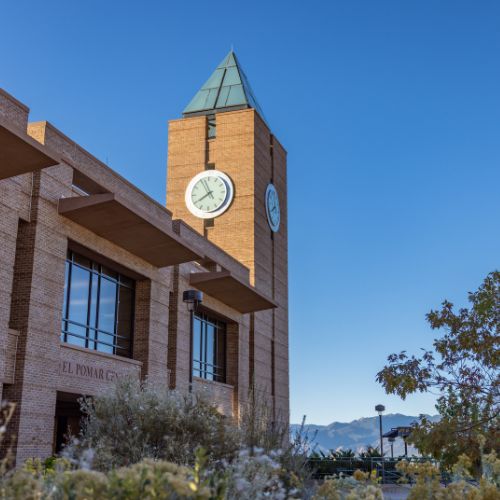 The Teaching Mathematics graduate certificate provides in-service teachers with the additional depth of mathematics content and pedagogical knowledge needed to engage students in meaningful mathematics learning. Courses are designed for immediate classroom application. The program course sequence meets Colorado Department of Education (CDE) requirements for the Middle School Mathematics added endorsement. This program does not meet requirements for an initial teaching license.
Certificate courses may count toward an MA in Curriculum & Instruction at UCCS.
---
Focus of Study
Base-10 number systems and operations, rational numbers, proportional reasoning, geometric thinking, measurement concepts, algebraic thinking, and statistical competency
Assessments & interventions for mathematics learners
Standards and evidence-based approaches for teaching mathematics
Leadership in mathematics education
---
Program Requirements
All courses must be completed with a grade of B- or better.
---
Program Coursework
| | | |
| --- | --- | --- |
| Course | Title | Credits |
| CURR 5301 | Mathematical Connections and Concepts | 3 |
| CURR 5302 | Leadership & Mentoring in the Mathematics Classroom | 3 |
| CURR 5305 | Assessment & Technology in the Mathematics Classroom | 3 |
| CURR 5311 | Mathematics for Teaching: Numbers and Operations | 3 |
| CURR 5312 | Mathematics for Teaching: Algebraic Reasoning | 3 |
| CURR 5313 | Mathematics for Teaching: Rational Numbers and Proportional Reasoning | 3 |
| CURR 5314 | Mathematics for Teaching: Geometry and Measurement | 3 |
| CURR 5315 | Mathematics for Teaching: Data Analysis & Statistics | 3 |

For details on program coursework, please visit the Academic Catalog.
---
Admission Details
Financial Aid Priority Deadline: March 1
---
Program Admission Checklist
Complete an application with the UCCS Graduate School.
Identify the contact information of three individuals who can provide a reference (letters are not required). Choose your references carefully. References should be persons who have been in positions to supervise and/or evaluate your work.
Submit one transcript from all institutions of higher education previously attended. Send these directly to the UCCS Admissions Office (see details below).
Prepare a Career Goals Statement (see details below).
Current résumé (please include relevant paid work and volunteer experience where applicable).
An unofficial copy of your teaching license.
Once application materials are in, you will need to interview with a faculty advisor for the program.
Career Goal Statement
Describe why you have applied to your respective program and want to be a professional educator.
Be sure to include personal and professional information that supports this decision.
Your statement should be at least two pages in length, double-spaced.
Make sure to include your name and the program you are applying to in your goal statement.
Official Transcripts
Domestic students: Have one official transcript of all higher education course work ever completed to date (undergraduate and graduate GPA must be included on transcripts), sent from the institution you attended directly to the University of Colorado Colorado Springs, Office of Admissions (electronically or by postal services).
Postal Services:
UCCS Office of Admissions
1420 Austin Bluffs Parkway
Colorado Springs CO 80918-3733

Electronically:
gradapp@uccs.edu
International Applicants
All English as Second Language (ESL) applicants are required to meet a minimum standard of English proficiency for admission. See the English Proficiency Requirement webpage for more information.
Applicants with any post-secondary course work from an international higher education institution that is recognized by their country's Education Ministry must submit a course-by-course foreign degree evaluation by member of NACES (National Association of Credential Evaluation Services http://www.naces.org/members), AACRAO (https://www.aacrao.org/) or World Education Services/WES (https://www.wes.org).
To learn more about admission requirements and the application process, please visit the UCCS Admissions page.
Additional Resources:
Top