Counseling and Human Services
Our Mission
The mission of the Department of Counseling and Human Services at UCCS is to provide excellence in professional preparation of undergraduate, masters and advanced degree-seeking students. Experienced faculty delivers high-quality professional education that leads to transformational change.
Philosophy
The philosophy behind our training programs emphasizes that counselors assist clients and students with life challenges through dynamic, holistic, developmentally appropriate, strength-based interventions which emphasize the creation of healthy coping skills.
Further, through psychoeducational interventions, counselors seek to prevent problems before they are created by helping clients and students foster effective communication, problem-solving and conflict resolutions skills, as well as healthy and adaptive behavioral patterns.
Commitment to Personal Growth
The faculty members within the Department of Counseling and Human Services (DCHS) recognize the importance of human growth and personal development for all people throughout the lifespan. This includes counselors-in-training. A cornerstone of this program is our emphasis on personal growth of our counselors-in-training.
The personality of the counselor and capacity to effectively relate to and "join" with others in the counseling alliance, are instrumental in delivering effective counseling interventions.
Therefore, the curriculum for programs includes significant experiential coursework designed to enhance the self-awareness, adaptability, and continuing personal growth of each student in the counseling program.
Applicants to our program must be committed to their own personal growth as well as their professional and academic development.
Western Regional Graduate Program (WRGP)

WESTERN INTERSTATE COMMISSION FOR HIGHER EDUCATION
The department of Counseling and Human Services is recognized by WICHE. This program allows anyone from the 15 states in the Western region of the USA to receive special tuition rates. Additional information can be found in the links below.
Career Pathways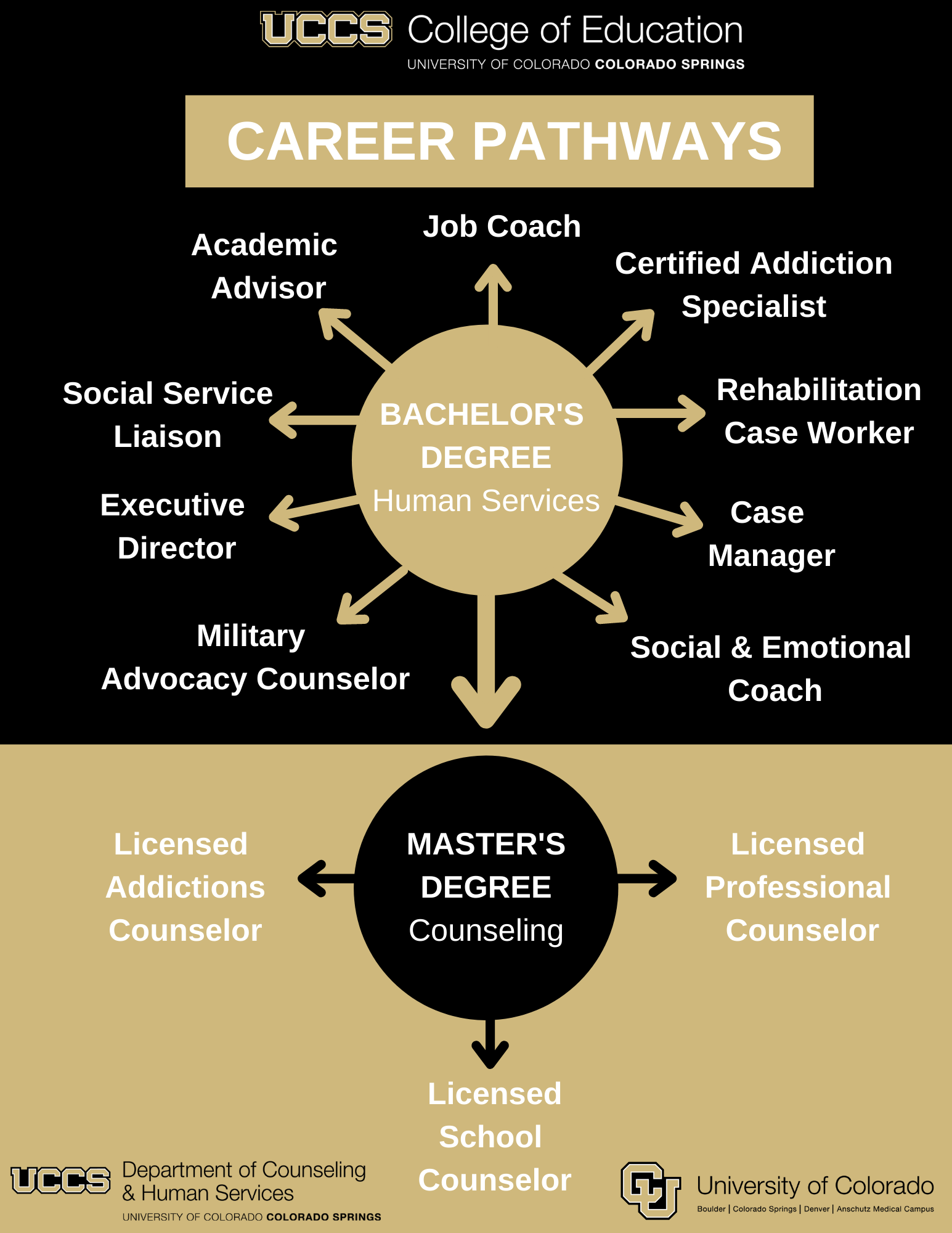 Accreditations and Accreditation reports
Both School and Clinical Mental Health tracks are nationally accredited by the Council for Accreditation of Counseling and Related Education Programs (CACREP) as of 2001.
CACREP Vital Statistics Report 2022
Final Assessment Plan Report CHS 2018-2019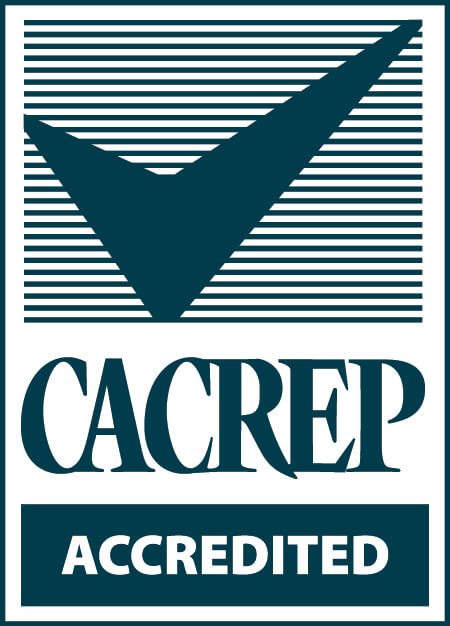 The school counseling track is accredited by:
Colorado Department of Education (CDE)
Campus Connections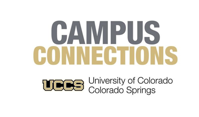 Campus Connections is a wellness and resiliency-oriented service-learning course that pairs UCCS students and youth from the community in mentor-mentee relationships. Youth are referred through our El Paso County Community partners and are matched with a UCCS student who provides one-on-one therapeutic mentoring throughout the semester.
Videos