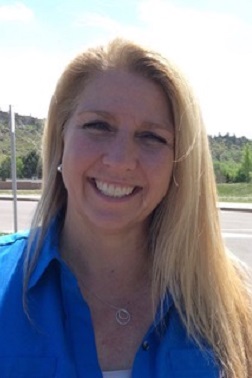 Biographical Information
Christi Kasa is a Professor in the Department of Special Education and the University of Colorado at Colorado Springs. She received her Ph.D. in Teaching and Leadership from Syracuse University in 2002.
Education
Ph.D., Teaching and Leadership
Syracuse University - 2002
M.A., Special Education
Chapman University - 1998
B.A., Liberal Studies
California State University Long Beach - 1993
Teaching
Current Topics in Special Education
Teaching Students with Significant Support Needs
Professional Seminar in Special Education
Professional Experience
Christi began her career in education as an elementary school teacher in the public schools of Southern California. Her primary role was to serve as an inclusion facilitator for students with significant disabilities. Although she has left her role as a classroom teacher Christi remains active in schools through research and volunteer activities.
Christi's research interests include inclusive schooling, access to academics for students with significant disabilities, and access to meaningful communication. Christi is currently conducting a qualitative research project funded by the Office of Special Education and Rehabilitative Services titled: The Early Childhood Literate Community: Supporting Citizenship for Young Children with Significant Disabilities
Publications
Christi is published in the American Educational Research Journal (AERJ), The International Journal on Inclusive Education, Disability and Society, and The Journal of the Association for Persons with Severe Handicaps. Christi is a co-producer of the award winning documentary, Inside the Edge: A Journey to Using Speech through Typing.
Causton-Theoharis, J. & Kasa-Hendrickson, C. (2012). Leadership for Inclusive Education: What every principal needs to know. What Every Principal Needs to Know: Instructional Leadership for Equitable & Excellent Schools. Teachers College Press.
Kasa-Hendrickson, C. (2005). There's no way this kid's retarded: teachers optimistic constructions of students ability.
International Journal of Inclusive Education 40(1), 55-69.
Kasa-Hendrickson, C. (2006). Who may be literate? Disability and resistance to the Cultural Denial of Competence.
American Educational Research Journal 43(2), 163-192.
"We have to start with inclusion and work it out as we go." Purposeful inclusion for non-verbal students with autism.
Say just one word at first: the emergence of reliable speech in a student labeled with autism.