Curriculum & Instruction, MA
Curriculum & Instruction
Master of Arts (MA)
Course Delivery
On Campus, Online, Hybrid
About the Program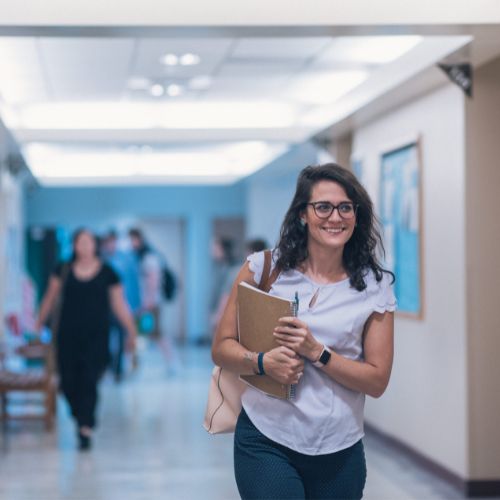 Curriculum & Instruction, MA
The UCCS College of Education develops skilled professionals who inspire excellence and drive transformative change in the schools and communities they serve. We achieve this goal by fostering scholarship, achievement, and service through collaborative partnerships.
Our approach involves promoting and modeling innovative, ethical, and research-based practices while embracing principles of inclusion and social justice.
---
Focus of Study
The philosophical foundation of the Masters's Degree in Curriculum & Instruction is designed to provide professional educators with increased knowledge of current research on teaching and learning and its contexts and to apply that research in practice.
Students within the Curriculum & Instruction graduate degree program have the opportunity to focus on an area of interest to develop increased skills and knowledge in that area.
---
Program Requirements
Program Requirements

Criteria

Grade Point Averages
Maintain a 3.0 GPA in all coursework throughout the program, including coursework taken outside the College of Education.
Cognate Emphasis Areas

Students may choose to emphasize coursework for their 15-credit cognate emphasis area in one of the following areas:

Mathematics Education
Science Education
Gifted & Talented Education

Course Delivery
Depending on the program, there are three-course delivery possibilities: in-person, online, and/or hybrid.
---
Specialization Track Options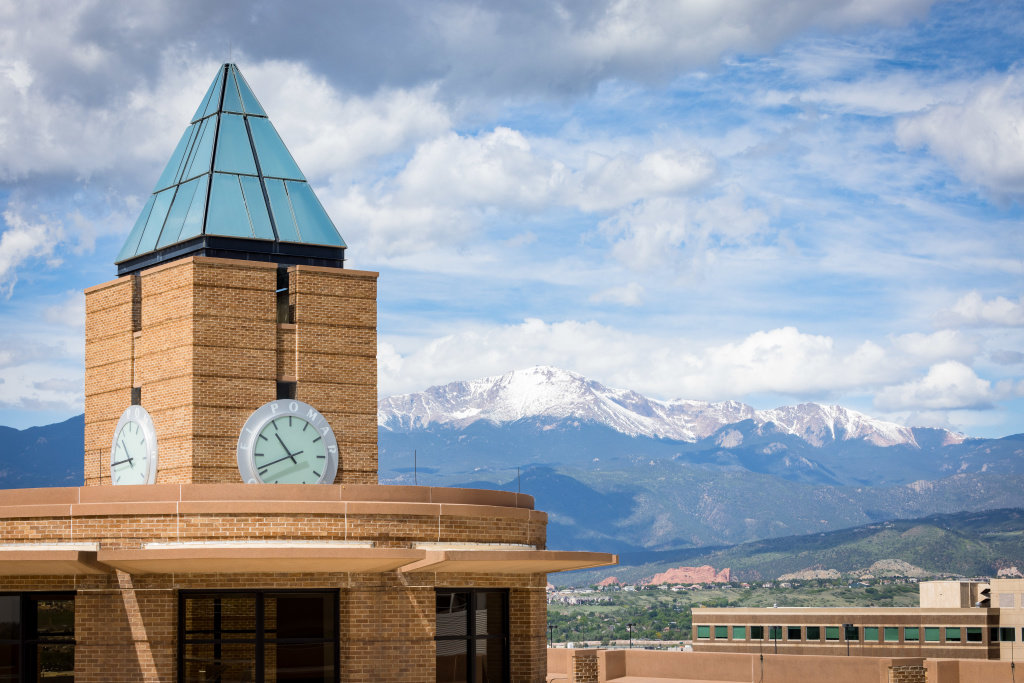 ---
Additional Program Options
The Transition Process from Alternative Licensure Program
Students who start in the Alternative Licensure Program but later decide not to pursue licensure may complete the general MA in Curriculum & Instruction by counting ALP core courses toward their cognate and/or electives and completing the rest of the MA core.
---
Program Coursework
The Master of Arts Degree in Curriculum & Instruction is a thirty-six (36) - semester-hour program designed for licensed, practicing teachers who desire to continue developing their professional expertise. Candidates complete a core of academic work requiring:
Examination of educational issues from the perspective of social context and culturally responsive pedagogy;
Investigation and analysis of curricular design and models of teaching;
Examination and analysis of seminal and current research and application of research in instructional settings;
Consideration of and for the role and uses of technology in Curriculum & Instruction and implementation in the classroom. Further, the selection of a cognate emphasis area allows students to concentrate their coursework in an area of instruction in which they wish to develop a particular expertise (Mathematics Education, Literacy Education, Science Education, or Gifted and Talented Education).
General Required Courses
The general Master of Arts degree in Curriculum & Instruction requires the following coursework:
General Required Coursework

Course
Credit Hours
Core Courses

CURR 5000 - Foundations: History & Research in Curriculum Studies
CURR 5002 - Issues, Strategies, & Models in Curriculum Design
LEAD 5700 - Introduction to Research & Statistics
CURR 5090 - Masters Research Project (Final Project)

12
Emphasis Area

Focus area options (see coursework below)

15
Electives
Students may choose electives from any graduate-level course from other cognate areas.
9
---

Focus Area Coursework
Mathematics Education
Course
Credit Hours
CURR 5301: Mathematical Connections & Concepts
3
CURR 5302: Leadership & Mentoring in the Mathematics Classroom
3
CURR 5305: Assessment & Technology in the Mathematics Classroom
3
CURR 5311: Mathematics for Teaching: Numbers & Operations
3
CURR 5312: Mathematics for Teaching: Algebraic Reasoning
3
CURR 5313: Mathematics for Teaching: Rational Number & Proportional Reasoning
3
CURR 5314: Mathematics for Teaching: Geometry & Measurement
3
CURR 5315: Mathematics for Teaching: Data Analysis & Statistics
3
---
Science Education
Course
Credit Hours
CURR 5501:Exploring the Science Curriculum
3
CURR 5502: Dev. Manipulative Materials for Science Teaching
3
CURR 5503: Integrating Reading & Science
3
CURR 5504: Topics in Teaching Science
3
CURR 5520: Activities for Teaching Physical Sciences
3
CURR 5511: Teaching Energy & Environment
3
CURR 5522: Teaching Cosmology
3
CURR 5514: Activities for Teaching Weather
3
CURR 5530: Cutting Edge Science for Cutting Edge Teachers
3
---
Gifted & Talented Education
Course
Credit Hours
CURR 5201: Foundations in Gifted Education
3
CURR 5202: The Assessment & Identification of Gifted & Talented Students
3
CURR 5203: Psychology of the Gifted: Social, Emotional Needs, and Special Populations
3
CURR 5204: Under-identified and Under-served: Giftedness in Poverty & Culturally Diverse
1
CURR 5206: Creativity in Gifted Education
3
CURR 5211: Curriculum Models & Aligned Programming for Gifted Students
3
CURR 5214: Differentiated Instruction and Research-based Strategies for Teaching the Gifted
3
CURR 5215: Gifted Program Leadership
3
CURR 5230: Gifted & Talented Practicum
3
---
Alternative Licensure Program Transition
Course
Credit Hours
CURR 5004: Schools, Society & Diversity
3
CURR 5005: Educational Psychology
3
SPED 5001: Introduction to Special Education
3
CURR 5700: Introduction to ESL
3
CURR 5014: Instructional & Classroom Management Strategies I
3
CURR 5014: Instructional & Classroom Management Strategies II
3

For details on program coursework, please visit the Academic Catalog.
---
Admissions Details
Financial Aid Priority: March 1
For additional details on the admission process, please visit the Admission Details page.
Top