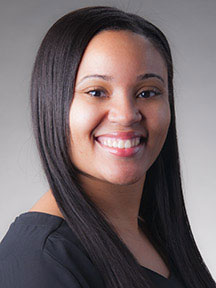 Position & Department:
Regional Admissions Advisor (Seattle based), Admissions, Eastern Washington University
How did the SAHE master's degree program contribute to your success in higher education?
The SAHE master's degree program gave me the knowledge, leadership skills and experiences needed to be a successful student affairs professional. Although I am only 6 months into my professional career, I feel confident in my abilities and I'm able to bring new ideas and recruitment tools to my current position and institution.
Why was the UCCS SAHE program the best choice for your master's degree?
During my selection process, I was focused on what would be the best fit for me. I was looking for a program that could give me the knowledge needed but also have enough flexibility to experience different opportunities while on campus. My experience at UCCS was positive and if I had to do it again I would. Go Mountain Lions!!