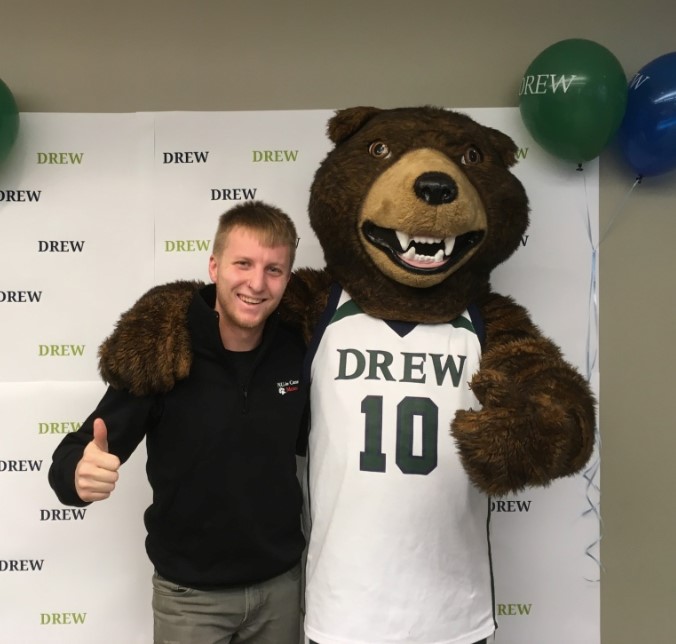 Position & Department:
Coordinator of Residential Engagement for Civic Engagement Student Engagement at Drew University
Position Details
My department is Student Life and Residence Life, merged. I'm a live-in staff member who supervises Resident Assistants, and advises RHA. I am also the campus Civic Engagement resource, overseeing the Volunteer Resource Center, and advising all service and civic minded clubs.
About
The SAHE program greatly contributed to my success primarily due to the focus on meeting professionals in the field, particularly those from other institutions. In addition, classes were structured in a way so that I could learn from the strategic perspective of higher level professionals, giving me a more holistic perspective of higher education. Before graduating, I had already accepted a position abroad, that incorporated aspects of residence life, service learning, and international affairs. The UCCS SAHE program fully prepared me to navigate the areas in which I had little experience, while enhancing my ability to build skills on the job.

The UCCS SAHE program is structured to include professionals from many institutions, working in a variety of departments, while many programs rely on a cohort of graduate assistants who are all from the same department. This allowed me to learn from my peers who varied from beginning their careers, to seasoned department directors. By only taking one class at a time, for the majority of the program, I was able to immerse myself with the topic, focusing on it within my department and practicum. The UCCS SAHE program also heavily focuses on leadership development, allowing student to earn an additional skill set that I currently use when advising student club leaders.