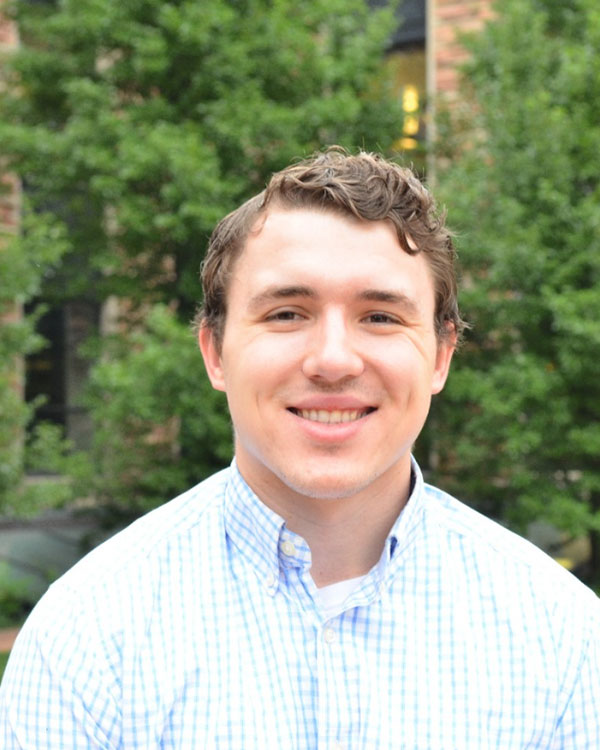 Position & Department:
Program Manager for the Leeds Business Minor at University of Colorado Boulder.
How did the SAHE master's degree program contribute to your success in higher education?
The SAHE master's program has contributed to my success in higher education in multiple ways. On a basic/on paper aspect it has given me the qualifications needed to pursue positions and roles I otherwise would not have been considered for. More importantly, the SAHE program has helped me become a true student affairs practitioner. Every day I find myself putting the tools and knowledge I gained from the SAHE program into my day to day practice. Whether that be student development theory, budget/finance, or cultural inclusiveness, I feel much more prepared to be an effective professional. This has ultimately led to me serving my institutions and students at a much higher level than if I did not complete my master's degree through the SAHE program.
Why was the UCCS SAHE program the best choice for your master's degree?
The UCCS SAHE program was absolutely the best choice for me. Firstly, the flexibility of the program allowed me to continue working full-time while attending classes on the weekends. This allowed me to further my education while congruently gaining valuable professional experience. The ability to use my tuition benefit through CU and have an extremely affordable, yet quality graduate program, also made SAHE a great fit for me. Lastly, I think the people, community, and cohort model of the SAHE program made it a great fit for me. Working through the program with a cohort allowed for a certain level of comfortability which lends itself to being more vulnerable and open in learning. The UCCS SAHE program also has an outstanding group of faculty members and staff which made it a great place to grow as a higher education practitioner.