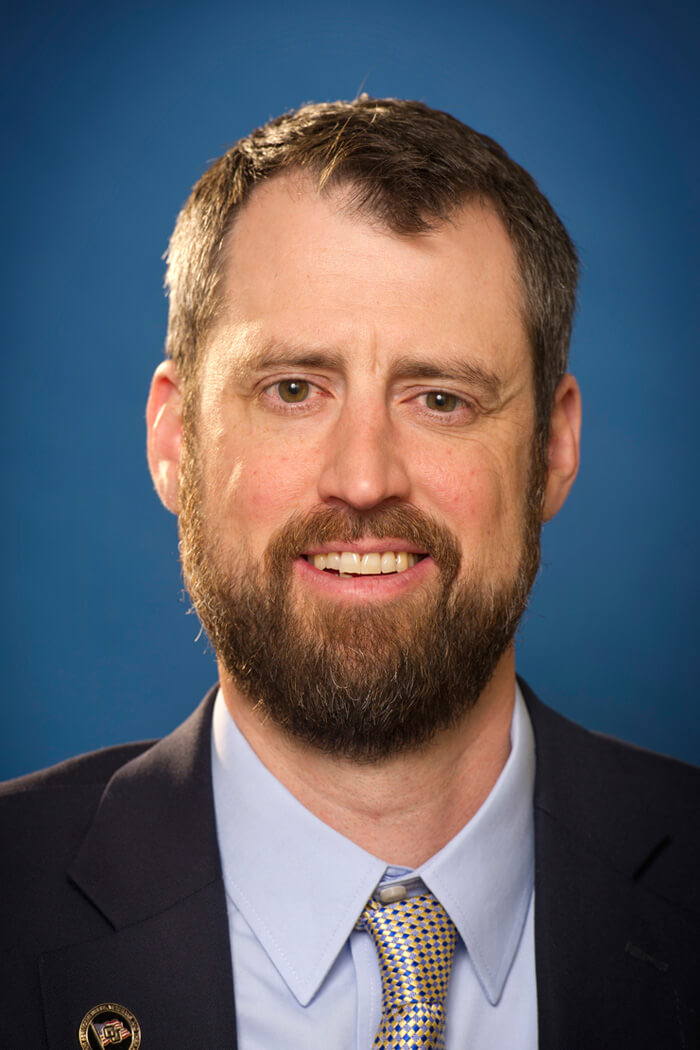 Assistant Professor; Leadership, Research, and Foundations
Biographical Information
Dr. Morris is an Assistant Professor and past Program Director for the Office of Veteran and Military Affairs. He earned his Ph.D. in Higher Education Administration from the University of Florida, after serving eight years in the Army and National Guard. Dr. Morris' research focuses on veteran and military student success, access to higher education, and advancing instructional outcomes. He teaches courses on program development, assessment, and measurement. Dr. Morris has published in journals such as Community College Review and Institutional Research Applications and has been a reviewer for The Journal of Higher Education. 
Education
PhD, University of Florida, 2011
Major: Higher Education Administration
Supporting Areas of Emphasis: Research, Evaluation, and Methodology
Dissertation Title: Examining a Developmental Math Curriculum Redesign
MA, University of Florida, 2007
Major: Geography and GIS
BA, Concord University, 2003
Major: Political Science
Teaching
Courses Taught at UCCS
LEAD 5300 Program Development and Evaluation
LEAD 5220 Program Evaluation for Educational Programs and Projects         
LEAD 5700 Introduction to Research and Statistics
LEAD 7000 Masters Research Lab
LEAD 8200 Assessment and Measurement                   
GPS 3010 Transitions, Veteran and Military Transition Course            
GPS 1010 Gateway Program Seminar                
Courses Taught at other institutions
Foundations of Geographic Information Systems                        
Introductory Physical Geography Lab
Peer Reviewed Publications
Morris, P., Albanesi, H. P., Cassidy, S. (2019). Student-Veterans' Perceptions of Barriers, Support, and Environment at a High-Density Veteran Enrollment Campus. Journal of Veteran Studies, 4(2), 180-202.
Morris, P., Gibbes, C., Jennings, S. A. (2018). An Examination of Student Veteran Education Pathways at an American University. Journal of Geography in Higher Education.
Mendez, S., Witkowsky, P., Morris, P, Brosseau, J. & Nicholson, H. (2018) Student Veteran Experiences in a Transition Seminar Course: Exploring the Thriving Transition Cycle. Journal of Veterans Studies. Vol. 3 (2).
Mendez, S., Witkowsky, P., Kumm, C., Ogunbowo, O., Morris, P. (2016). Comparing Military-Connected and Non-Military Connected Students' Orientation Experiences. The Journal of College Orientation and Transition, 24(1), 78-84.
Morris, P., & Thrall, G. (2010). Using Geospatial Analysis to Address Institutional Objective: St. Petersburg College Geo-demographic Analysis. Institutional Research Applications, IR Apps 27, p. 1-16.
Campbell, D., Syed, S., Morris, P. (2010). Minding the Gap: Filling a Void in Community College Leadership Development. New Directions for Community College. no. 149,p. 33-39
McKinney, L., & Morris, P.  (2010). Examining an Evolution: Understanding the Organizational Change Accompanying the Community College Baccalaureate. Community College Review. Vol. 37 Issue 3, p. 187-208
Campbell, D.F., & Morris, P. (2009). 2009 Community College Futures Assembly Focus: Leading Change – Leading in and Uncertain Environment. Community College Journal of Research & Practice, Vol. 33 Issue 11, p 851-855.
Awards & Honors
2018 Garrett Swasey Outstanding Staff Award, UCCS
2017 Outstanding Graduate Award, University of Florida Institute for Higher Education
2016 CU President's Diversity Award - Unit Award, University of Colorado President's Office
Sponsored Research & Grants
2018            Diversity and Excellence Grant, University of Colorado – Understanding and Communicating Student Veterans' Strengths to Stakeholders across UCCS Communities, ($3000 awarded) Role: Co-PI 
2016            University of Colorado President's Diversity Award. Unit award for UCCS Veteran and Military Student Affairs, ($2000 awarded) Role: Lead
2015            Anschutz Foundation Challenge Grant – Military and Veterans Pathways to Success (MVPS) Project, ($1,000,000 awarded) Role: Lead
2014            JP Morgan Chase & Bank – Building Resilient Student Veterans, ($165,000 awarded) Role: Lead
2014            Title III Strengthening Programs Grant, U.S. Department of Education – Gateways to Success, ($2,000,000 awarded)  Role: Co-PI
2014            Aurora Foundation Community Grant, Aurora Foundation – Enhancing Veteran Support: Transition Assistance and Education Outreach for Student-Veterans, ($5000 awarded) Role: Lead
2014            Diversity and Excellence Grant, University of Colorado – Creative Collaborations; Peer Mentoring as a Student Success Strategy for Student-Veterans, ($3000 awarded) Role: Lead
2013            UCCS Green Action Fund, University of Colorado Colorado Springs – ($3000) Role: Lead
2013            USAA Community Grant Program, USAA – Veteran Educators Training and Support Project, ($5000 awarded) Role: Lead
2011            National College Access Network Seminar Fellowship, Lumina Foundation, ($900 awarded) Role: Lead